Bradley Perie to make British Superbike debut with Lee Hardy Racing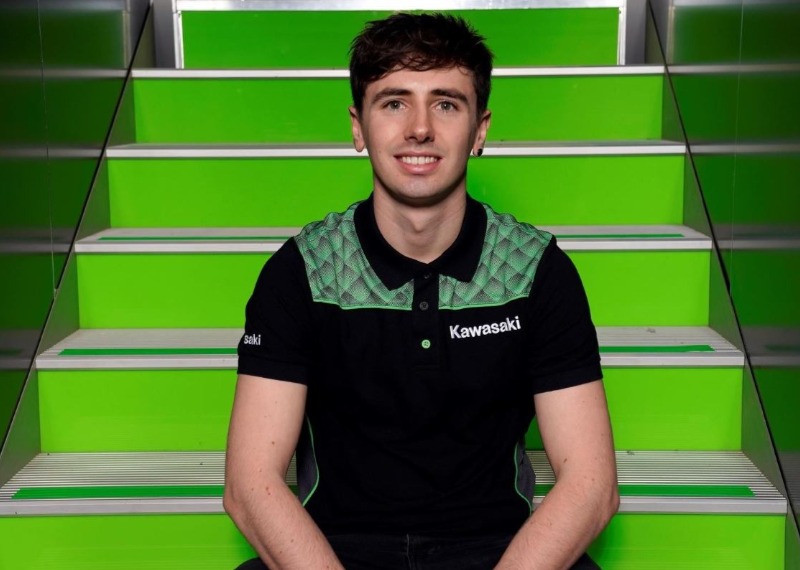 British Supersport sensation Bradley Perie will make his Bennetts British Superbike Championship debut in 2023, signing with the proven Lee Hardy Racing team to compete on a Kawasaki Ninja ZX-10RR.   
After a turbulent 2022, the team is looking to regroup for next season and build an updated and advanced version of the Ninja ZX-10RR. This will ensure that multiple-Supersport race winner Bradley will have the best possible start to his career in the highly competitive series. 
However, stepping up from a 600cc machine to 1000cc is a big switch. That is why alongside the team working hard on advancing the Superbike, Bradley is fully focused on working on his fitness over the winter months to prepare for the challenges the larger capacity machine brings. 
Bradley Perie:
"I'm grateful and excited to be making my debut Superbike season with the renowned Lee Hardy Racing team, onboard the proven Kawasaki ZX-10RR along with the Team Green family. It's a dream come true so I can't wait to get the ball rolling with the first test in 2023." 
Lee Hardy, Team Principal:
"I'm very excited to announce our new signing Bradley and particularly keen to secure Bradley for not only 2023 but it's also important to retain Bradley for a second season. This opportunity will give Bradley a stable situation to learn the Kawasaki ZX-10RR Superbike without the pressure of having to try and succeed in year one. 
Bradley is a complete rookie to the Superbike championship however he has shown me great potential and certainly is a rider that has caught my eye. It is so nice to revert back to the roots of Lee Hardy Racing and give young talent an opportunity to develop and hopefully succeed within the BSB championship. 
There are many things you need to consider as a team owner when you are looking at a new venture, one thing that definitely helped me make my decision was the opening up of the Spanish testing again. This is a great opportunity for Bradley to throw his leg over the 2023 Kawasaki ZX-10RR and complete many laps in a relaxed environment, it's not just about learning the bike, this will also give Bradley the chance to understand his new crew and get comfortable working with a new team." 
Ross Burridge, Head of Marketing & Racing Department at Kawasaki UK:
"Lee runs a great outfit that has not just lots of experience with the ZX-10RR machine but also with developing young talent, almost taking Jake Dixon to Championship glory in 2018. We have every faith that Bradley and the team will click from the off, and maximum effort will be put in from all sides to ensure a smooth and successful transition from Supersport to Superbike for Bradley. It's important that teams start to give young up-and-coming riders a chance in Superbike, and with Lee doing just that, we are right behind him."