Kawasaki unveils the latest array of 2024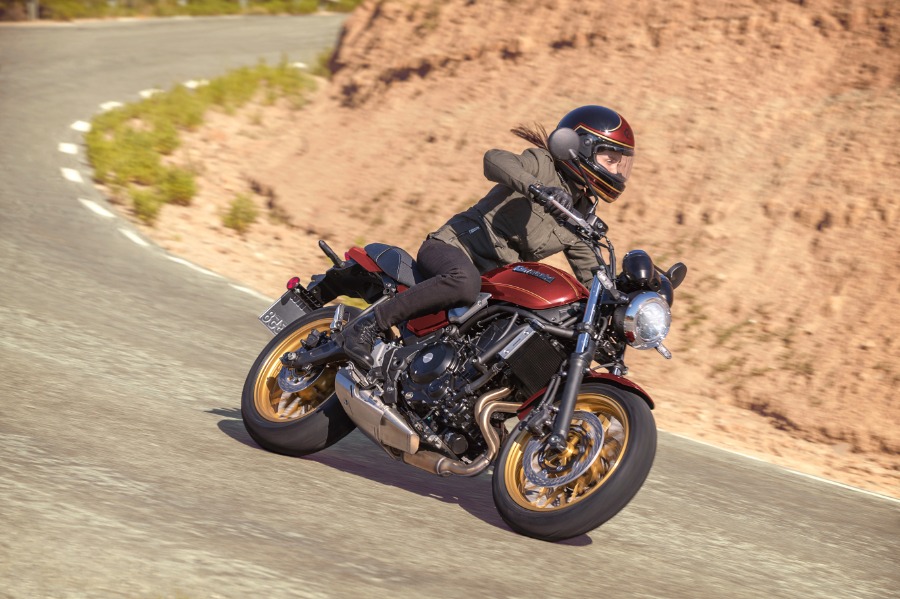 While 2023 might still be in full swing, Kawasaki is already lookingahead to next year, announcing today a raft of 2024 models set to be arrivingin the UK over the coming months. From entry-level bikes such as the Ninja 125and Z125 to the retro-inspired Z650RS and supercharged Z H2, the lineupconfirms the brand's commitment to delivering exceptional machines for everyrider and budget. 
These 23 models join the already announced Ninja ZX-4RR, Ninja ZX-6R, Eliminator and KX450, as well as the next generation of motorcycles in the Z EV and Ninja EV electric machines., making for an impressive array of bikes that cover every aspect of motorcycling.
The full list of models included in the latest 2024 range can be found in the table below, including the colours, pricing and when they will arrive in the UK. Images can be downloaded here: https://we.tl/t-jvMgU6G54R
 Craig Watson, Sales and Marketing Manager at Kawasaki UK:
"We are very pleased to announce this huge selection of models that will form part of our growing range in 2024. With some of our most popular machines included, along with many new and exciting colours and competitive pricing, we are confident that there is a machine for every customer, no matter their preference or experience!"
| | | | |
| --- | --- | --- | --- |
| Model | Colour | Price | Arrival in UK |
| Z125 | Green | £4,299 | October |
| Z125 | Grey | £4,399 | October |
| Ninja 125 | Green | £4,699 | October |
| Ninja 125 | Black | £4,699 | October |
| Z650 | Red | £7,239 | November |
| Z650 | Black | £7,139 | November |
| Z650 | Grey | £7,239 | November |
| Z650RS | Red | £7,839 | January |
| Z650RS | Black | £7,839 | January |
| Ninja 650 | Black  | £7,539 | January |
| Ninja 650 | Green | £7,539 | January |
| Z900 | Red | £9,799 | October |
| Z900 | Grey | £9,799 | October |
| Z900 | Black | £9,699 | October |
| Z900RS | Black | £11,799 | September |
| Z900RS | Green | £12,099 | September |
| Z900RS SE | Black | £13,149 | September |
| Z900SE | Black | £11,299 | September |
| Versys 1000 | Grey | £10,879 | January |
| Versys 1000 S | Black | £13,579 | January |
| Versys 1000 S  | Grey | £13,759 | January |
| Versys 1000 SE | Black | £15,569 | January |
| Versys 1000 SE | Grey | £15,569 | January |
| Ninja 1000SX | Green | £12,349 | November |
| Ninja 1000SX | Grey | £12,349 | November |
| Ninja 1000SX | Black | £12,149 | November |
| Ninja ZX-10R | Green | £17,499 | January |
| Ninja ZX-10R | Grey | £17,499 | January |
| Z H2 | Grey | £17,299 | January |
| Z H2 SE | Grey | £19,799 | November |
| Ninja H2 SX | Black | £22,649 | November |
| Ninja H2 SX SE | Green | £25,649 | January |
| KX250 | Green | £8,099 | November |
| KLX140R | Green | £3,499 | December |
| KLX140R L | Green | £3,749 | December |
| KLX140R F | Green | £3,999 | December |
| KLX110R | Green | £2,649 | September |