Giffard Race Team (GRT) Switch To Kawasaki Power For 2024!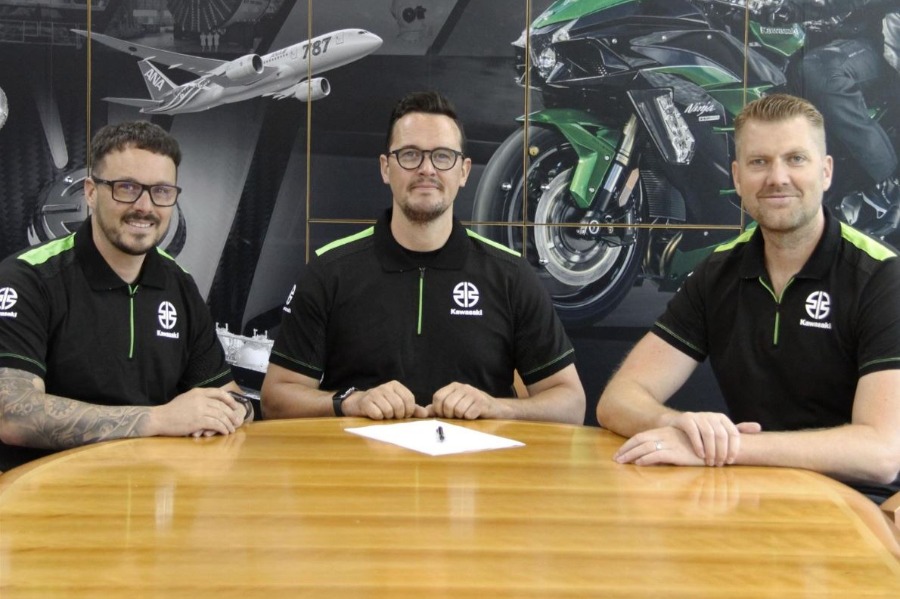 The successful Giffard Race Team (GRT) motocross outfit are switching to Team Green for the 2024 season, where they will be campaigning Kawasaki machinery in the MX1 and MX2 classes in the ACU British Championship and Arenacross Tour!

The established squad has enjoyed fantastic success over the years, most notably winning the MX Nationals MX2 series and claiming runner-up spot in the ACU British MX2 Championship in the 2022 season. Now, the experienced team is making the switch to Team Green, running the Kawasaki KX250 and all-new KX450 machines. 
The team will be fielding a three-rider attack in the British Championship as well as competing in the highly competitive Arenacross Tour. The full lineup will be announced in due course, but the team and Kawasaki are very excited to unveil this news and preparing for what we collectively hope will be a successful 2024 season! 
GRT Team Manager, Jon Giffard:
"We are really excited to be joining Kawasaki for 2024 and are so grateful for the opportunity of becoming the Official Kawasaki UK British Motocross team. To be backed by a manufacturer like Kawasaki has been a dream come true for the team and makes all of the hard work we have put in to be as professional as we can and promoting our team partners worthwhile. We will do our best to make sure that we carry on the success of the brand for 2024 and beyond." 
Ross Burridge, Head of Marketing & Racing Department at Kawasaki UK:
"I would like to welcome Jon and Dan Giffard into the Team Green family for 2024. Their reputation in the motocross paddock proceeds them and we are looking forward to working with them both next season. With a fantastic KX250 and all-new KX450 plus an exciting trio of riders to look forward to, we are confident of a successful season ahead!"